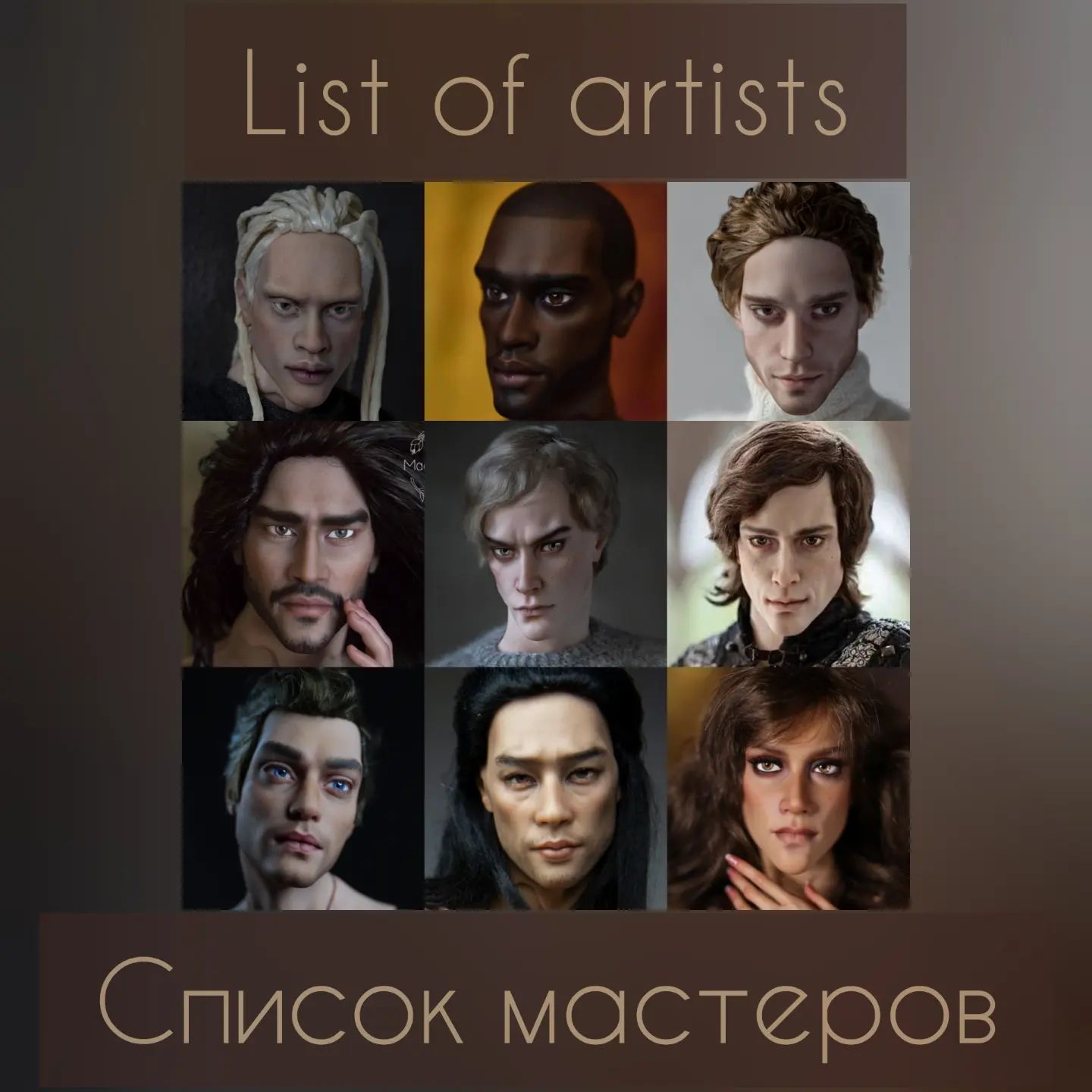 Refreshing this info? Dear friends:) I want to explain about my addition options and work for order. My main line is realistic dolls and complicated fullsets with them. I love drawing faces and making wigs for them- i feel inspiration for showing you finished looks)) At first i did take orders for make up and wigs, but i have understood quickly, that it takes too much energy for me. I feel high responsibility for the quality, have to match with customer's vision itc… I had to stop taking comissions for wigs, body blush, make-up etc in order to focus my energy purely on creating my dolls.
.
So i wanna say, that unfortunately i don't take orders for any additional options like
-wigs,
-blush and face up, restoration of my fullsets
-fullsets for order
-hats
-printed clothes or shoes
-restretching and reglueing of the doll
.
Also, I'd like to show a list of artists, who i work with and who works with all outfits for my dolls:
?Clothes
@bjd_atelier (rus)
@ledoolga (rus)
@ursisarna (worldwide)
@dolly_johaun (worldwide)
@evamoroz1 (rus)
@your_bjd_boutique (rus)
@yulia_isik (rus)
.
?Makeup&blush
@cocokiddyy (worldwide)
@theugliestwife (worldwide)
@renaissancedolls (worldwide)
@matahatas (worldwide)
@barbelo_o (rus)
@madam.bu (rus)
@legend_chii (rus)
.
?Wigs
@annazolotuhina_
@annamaluadolls
@elena55555m
@sophymolly
@regina_dollwigs
@foxyboxesbjdstore
.
?Shoes
@ursisarna (worldwide)
@domik_v_derevne23 (rus only)
@nastasya_doll_fashion
@dariadollclothes
@cashnecouture
@svetlana.mia
.
?Eyes and Jewelry
@_reinstudio_
.
?Weapons
@googemur
.
?Furniture
@woodentalesworkshop
.
?Accessories
@barana_morana
@chernyachi_goods
.
?Stands
@irinazubovamaster
.
The list will be filling up:) with hope for your understanding ?