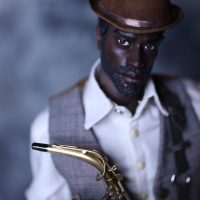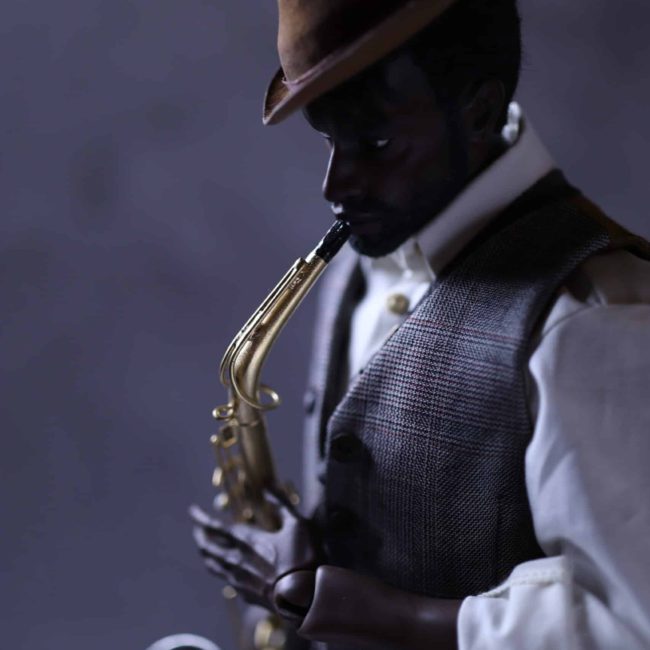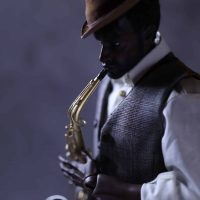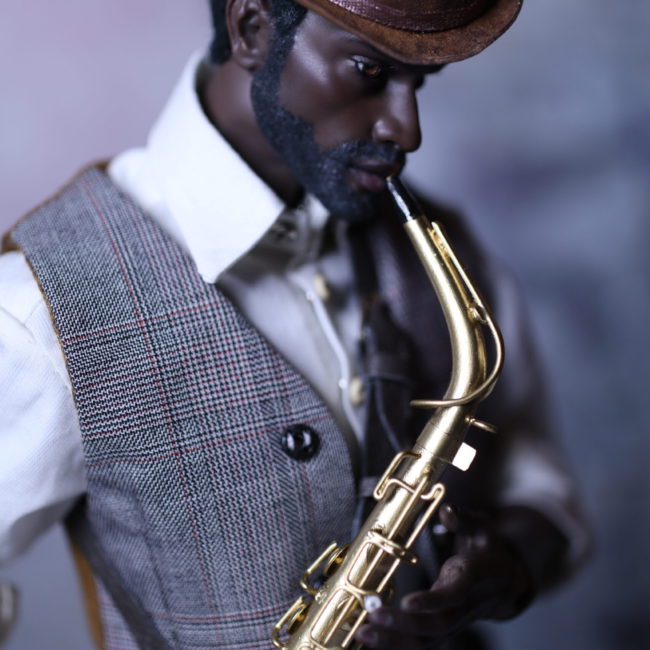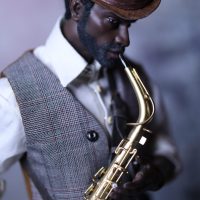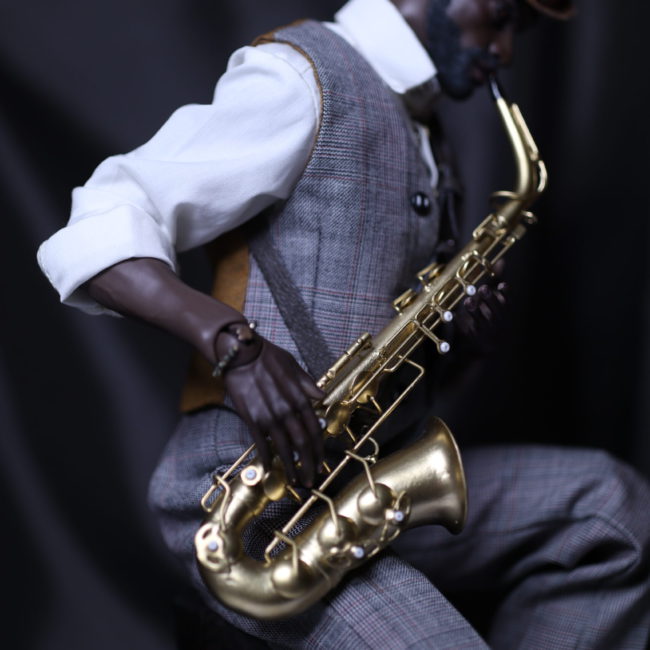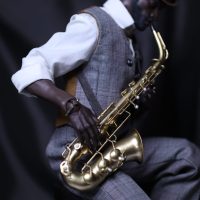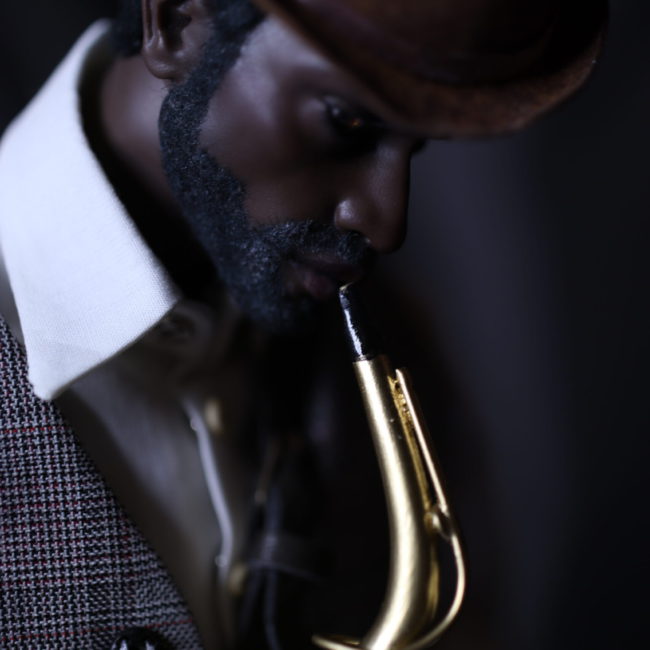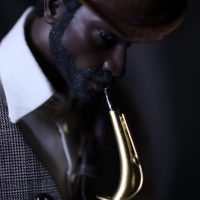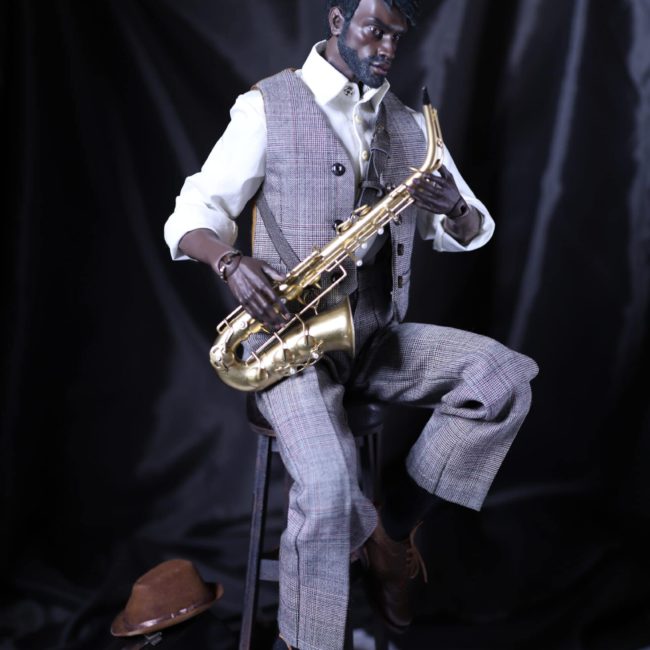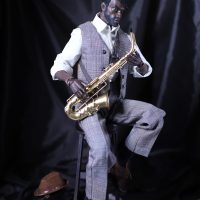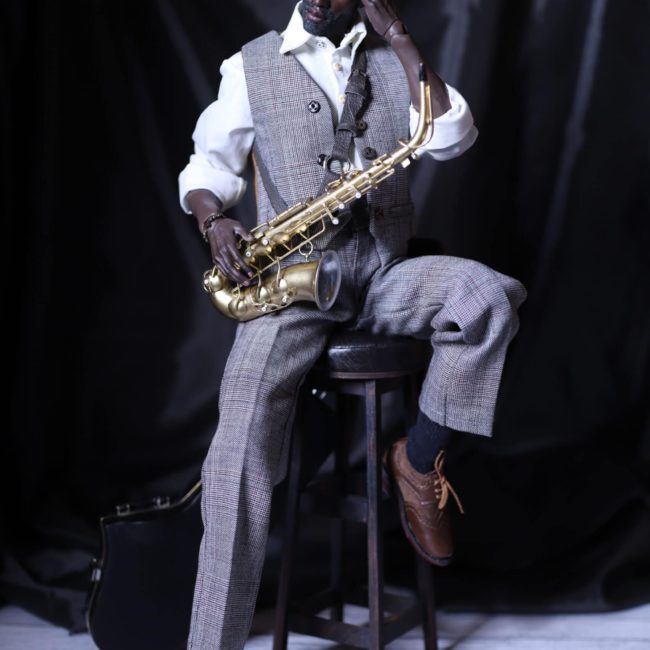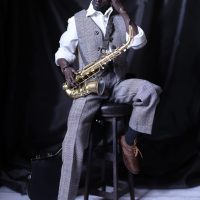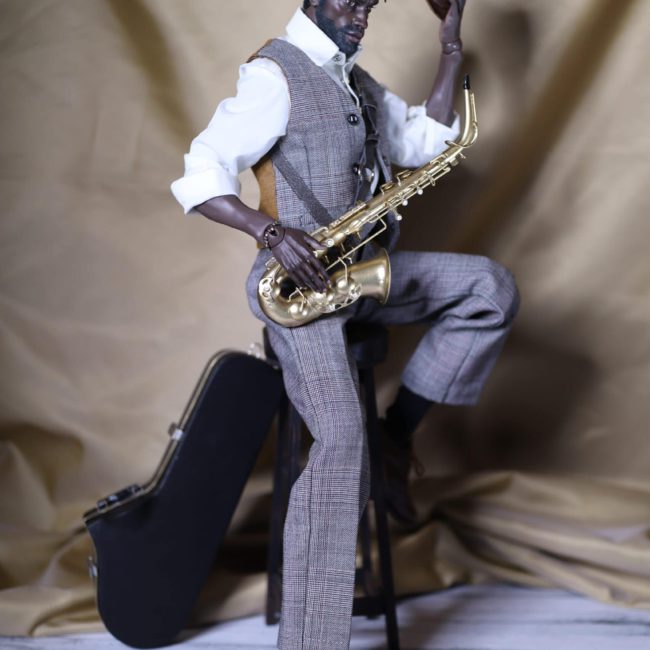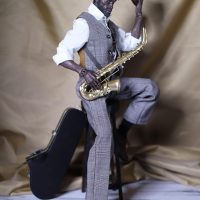 Jazzman
This auction has ended
Bidder
Bid amount
Bid time
m***********r

$

1 ,600
2021-07-20 12:54:28
c*****y

$

1 ,550
2021-07-20 07:11:06
Start auction

$

1 ,550
July 17, 2021 15:00
Mold Urfin
Character Yanto
Worked on a fullset:
Clothes @bjd_atelier
The musician is dressed in a suit consisting of a shirt, trousers with suspenders, a vest, underwear, socks (from the author).  All clothes are custom-made by a professional craftsman.
Shoes @domik_v_derevne23
The shoes are hand-crafted by the master using the finest leather.
Saxophone and case @chernyachi_goods
The instrument is made of lightweight metal so Yanto can hold it in his hands.  Sax also has a leather neck strap.  Everything is also hand-crafted by artist.
Eyes and bracelet @reinstudio
The jazzman has a lively look thanks to his eyes, in which the iris is molded by hand.  The bracelet on the wrist is made of natural stones.
Hat, wig, makeup and manicure are by the author.
The hat is made of thin leather.  The crown formed exactly over Yanto's head, taking into account his hair.
The wig is made of felting wool, just like the musician's beard.
Fullset has an individual branded packaging in the form of a carrying bag.
Trading will be held in the US dollar currency.
Date 17/07/2021 – 20.07.2021, 6 pm Moscow time.  The starting price is $ 1550.
The minimum step is $ 50.
Worldwide delivery with Russian Post is included.